Curently, the total design capacity of the cement industry is 107 million tons/year. Thanks to the application of technology, adjusting the ratio of additives, it is possible to produce around 20 million tons more, while domestic cement consumption in 3-4 recent years is only about 60 million tons/year.
Large capacity, but limited domestic consumption, more than 45 million tons of exports per year, but both of these channels are being reduced due to slow progress of construction investment projects, especially exports have decreased over 23% over the same period last year because all major markets reduced imports of cement and clinker from Vietnam.
The main risk to China's cement demand in 2022 is the weakening of the residential real estate sector, which accounts for 30-35% of the country's total cement consumption, leading to the amount of Vietnam's export's clinker and cement declined, according to VNdirect Securities Joint Stock Company.
In Thanh Hoa particularly, there are more than 10 cement production lines in operation, with a capacity of over 23 million tons of cement. In which, capacity of Vicem Bim Son Cement Plant is over 5.5 million tons, capacity of Long Son Cement PPlant is 7.5 million tons, capacity of Cong Thanh Cement Plant is 6 million tons, capacity of Nghi Son Cement Plant is 4.5 million tons…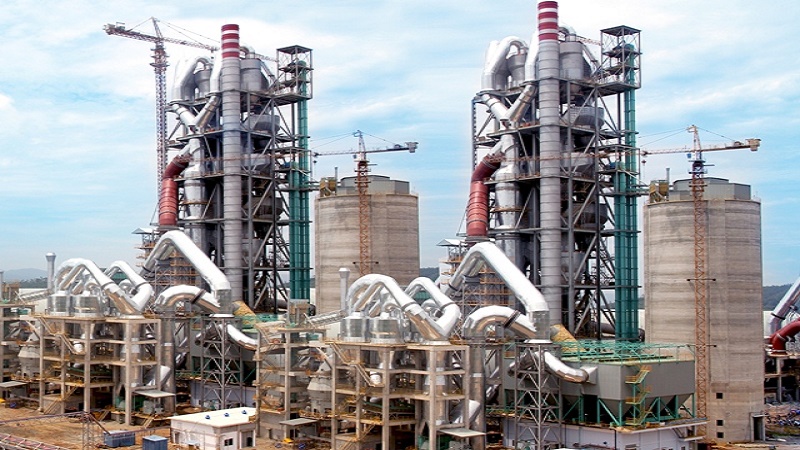 In 2021, the export of cement and clinker products will reach a record since Vietnam started exporting, with nearly 46 million tons, estimated at $1.9 billion, the largest foreign currency gain ever from cement exports. However, with the situation of 2022, exports will reduce over tens of millions of tons. The situation of oversupply and fierce competition in the cement industry is forecasted to continue in the period of 2022 - 2025.
Although there is a large oversupply, both domestic sales and export are difficult, but in the future many cement projects with large capacity are investing and continuing to apply for investment. It is expected that, from now until the end of 2022, there will be 3 more cement production lines (with a total capacity of nearly 10 million tons/year) put into operation, including Xuan Thanh 3 cement project (4.5 million tons), Long Thanh cement project (2.3 million tons), Long Son 4 cement project (2.5 million tons). Particularly, the Dai Duong 1 cement project, with a capacity of over 2 million tons, was supposed to operate by the end of this year, but the completion deadline has been delayed to 2023. Thus, by the end of this year, the capacity of the Vietnam cement industry will reach nearly 117 million tons.
Notably, the 3 new production lines are located in Ha Nam and Thanh Hoa - the two provinces with the largest design capacity in Vietnam, thereby increasing the level of competition in the North.
Vietnam cement industry is continuing to oversupply on a larger scale, as from 2019 to now, the industry's master plan is no longer effective, the approval auhorities is mainly recommended by the local government to the Prime Minister. It is necessary to review the implementation of planning and licensing for cement projects.
Source: ximang.vn