The construction market began to recover after the long time of social distancing policy: Due to the impact of the Covid-19 epidemic, the disbursement progress of public investment capital in 2021 was slow in the first 9 months of the year, but the investment disbursement plan 2020 - 2021 is still at a high level compared to the average of the previous 3 years. So, after reopening the economy in the fourth quarter of 2021, it will help boost domestic demand for cement.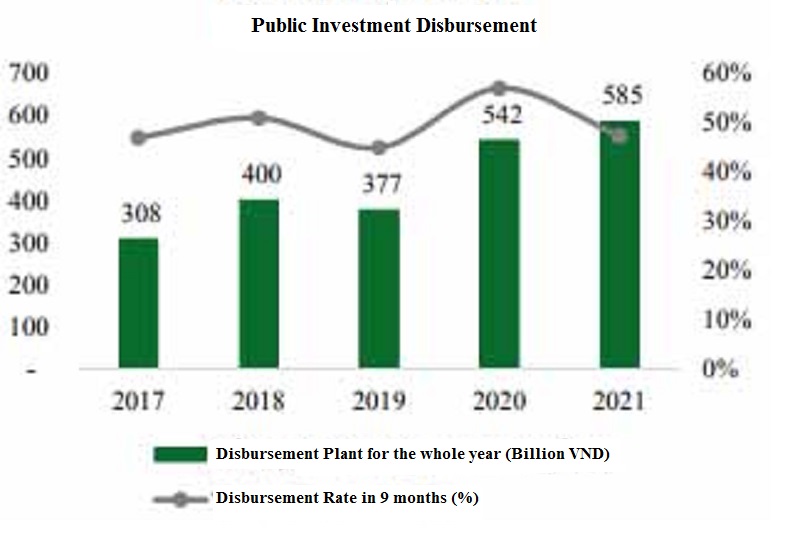 Competitive pressure increases when new factories come into operation in the year 2021 - 2022, causing the surplus capacity continue to increase, the price competition will continue to be fierce (especially in the Northern and Central markets). In the short term, the selling price of cement will be under great pressure in the fourth quarter of 2021 due to the large inventory caused by a deep decrease in sales volume (-50% yoy) in the third quarter of 2021.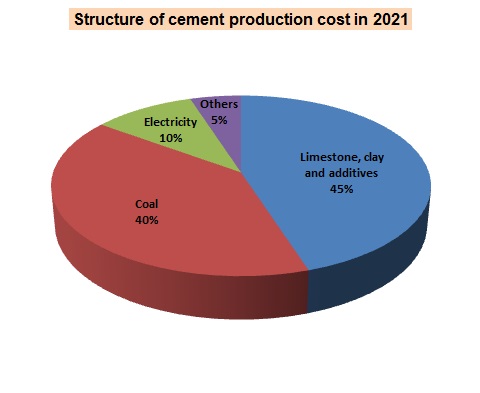 Production costs remain high: Imported coal price remained at 154 USD/ton, 90% higher yoy, greatly influenced by the world energy market. Meanwhile, the domestic coal price is currently lower than the world's price about 100 USD/ton, but has been adjusted up by 9 - 12% yoy since August 2021, in 2022 the domestic coal price will also be adjusted up (due to higher production costs of underground coal mining) put more pressure on the cost of cement production in the country.