Safety and health in the workplace is a fundamental right of workers, since 2003 the World Day for Safety and Health at Work was chosen to be celebrated by the International Labor Organization on April 28 annually, in order to promote the prevention of work-related accidents and occupational diseases on a global scale, and also an occasion to commemorate the world's workers who have died and been injured due to work-related injuries.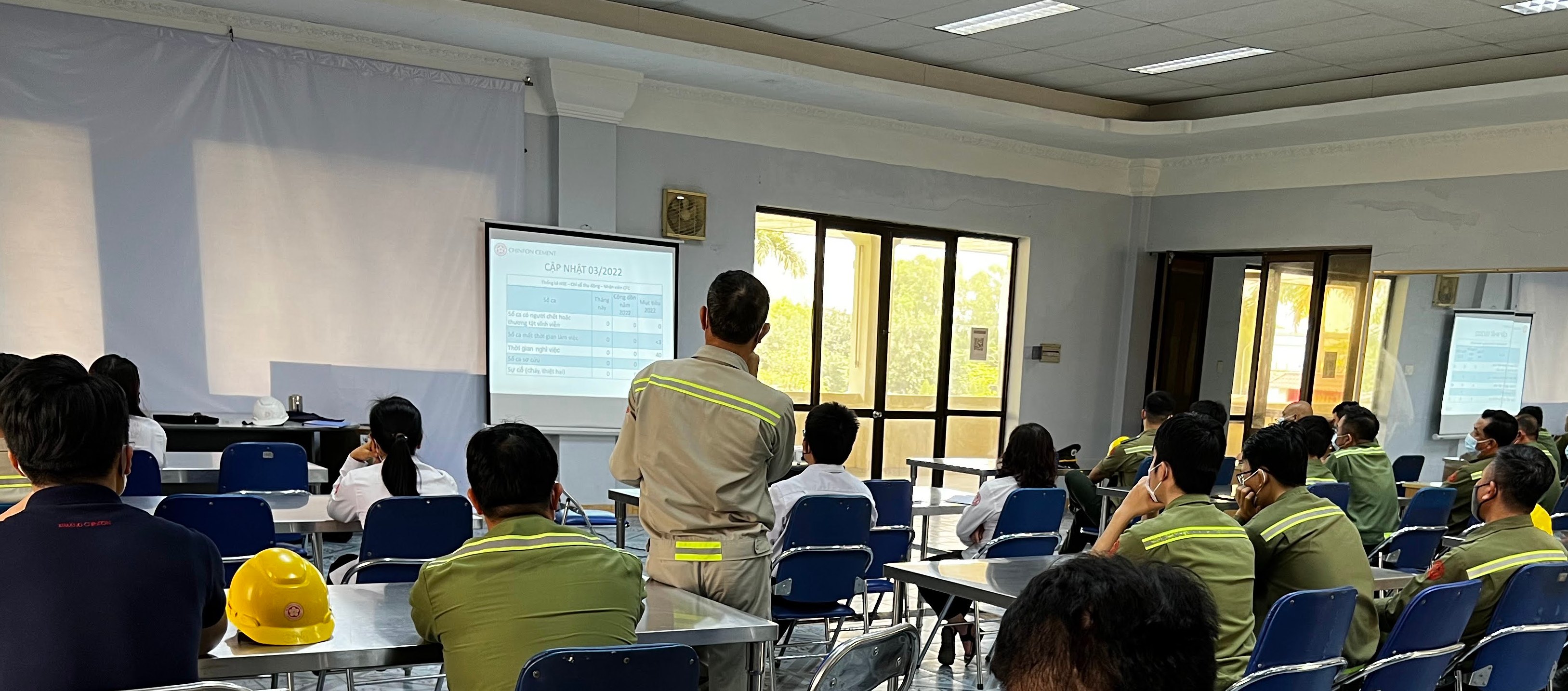 Training activities for employees of group 4 according to Decree 44/2016 ND-CP
Ensuring safety and health at work is always a top priority, especially in the current complicated situation of the Covid-19 epidemic. The Covid-19 pandemic has left governments, employers, workers and the general public facing unprecedented challenges and the many impacts it has had on the world of work.
In Vietnam, the Ministry of Labour, Invalids and Social Affairs has launched the theme of the month of action for occupational safety and health in 2022 as "Strengthening measures to reduce risks of occupational safety and health, and improving working conditions in workplace, adapting safely, flexibly and effectively controlling the COVID-19 epidemic" to promote the Government's economic recovery program, along with ensuring the sustainable development of businesses.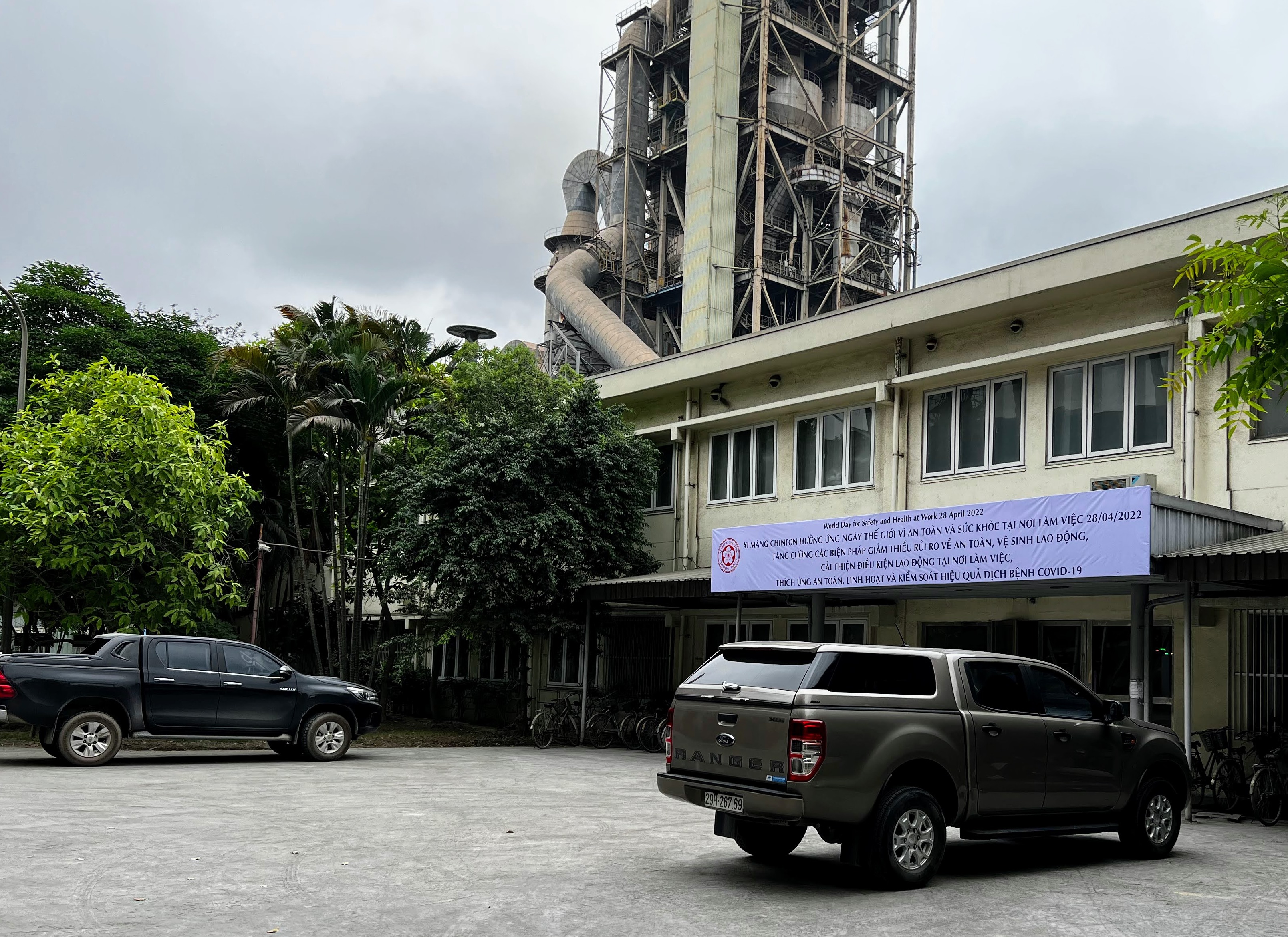 Propagating to raise awareness of all employees in OSH
Chinfon Cement has applied the OSH management system since 2015 according to OHSAS 18001:2007 standard and has successfully upgraded the system to ISO 45001:2018 standard since May 2019. With a methodical approach, the OSH management system of Chinfon Cement is continuously improved and consolidated every year according to the general trend and theme of this year. On this occasion, the Company also integrated the activities of the annual Occupational Safety and Health Plan with activities launched by the Ministry of Labour, Invalids and Social Affairs and the Vietnam Trade Union: safety training according to ND 44/2016 ND-CP, Annual health check for all employees, promoting propaganda about the contents of OSH throughout the Company.
With the above activities, Chinfon Cement aims to have a positive performance both in terms of business and activities of OSH and health protection of employees.