Always determining safety first, to ensure the safety of employees, customers and partners of the Company against the epidemic, since the outbreak of the Covid-19 epidemic in Vietnam, the Company has established its controlling committee to prevent Covid-19 pandemic, thereby along with strictly implementing regulations of State management agencies on epidemic prevention, the Company has developed and applied a series of effective anti-epidemic measures for the particular production enterprise that operating 24/7 with thousands of employees and customers entering and leaving daily.
Participating in effective anti-epidemic, ensures the safety for family members, colleagues, friends, partners of the Company against the epidemic and actively working production, increasing labor productivity, saving raw materials, fuel, natural resources, creating high profits for investors and reducing environmental pollution are the top concerns of all employees of the Company. The atmosphere of business operation and safety production against the epidemic is taking place exciting everywhere, at all times in the Company.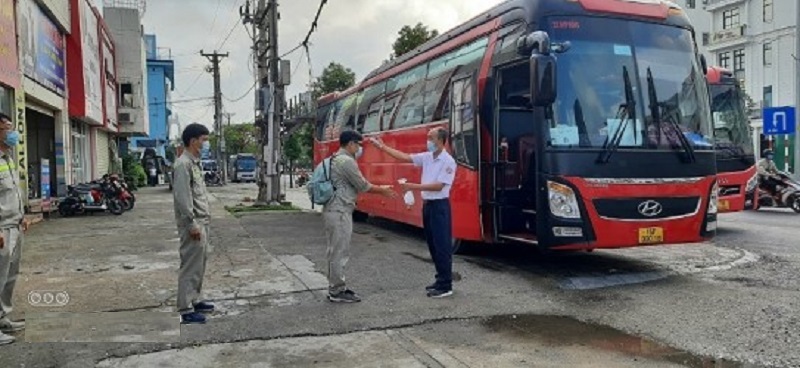 Keep distance, disinfect hands, measure temperature before getting in the bus to the Company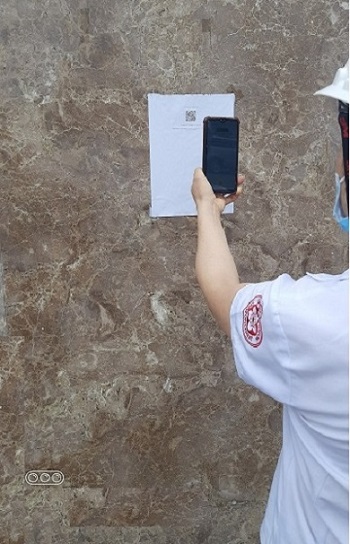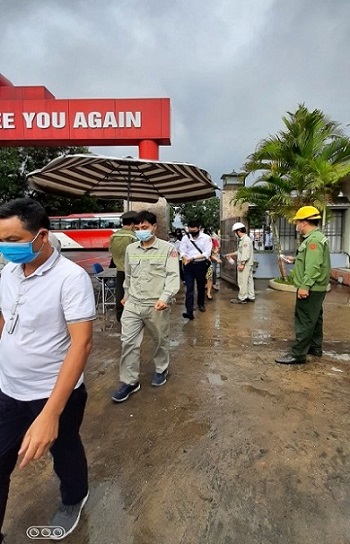 Keeping distance, disinfecting hands, measuring temperature, health declaration when entering, leaving the Company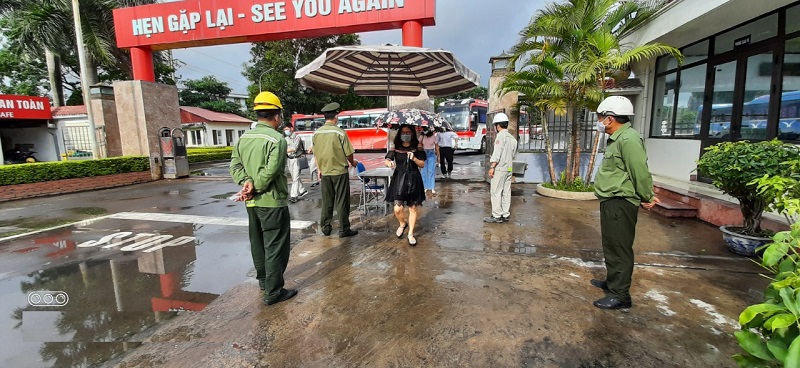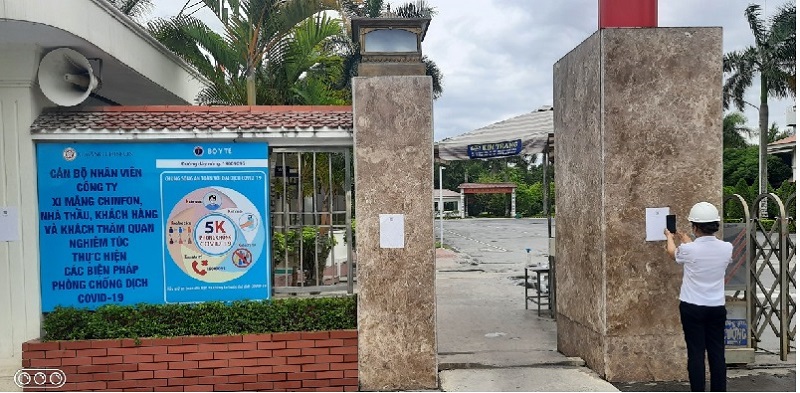 Check in and out of the Company with health declaration by QR Code
With the significant nefforts of all employees of the Company, during 2020 and the first months of 2021, the Company has still achieved all of its production and business goals, was honored by Hai Phong People's Committee as one of the top 10 highest tax payers in Hai Phong city in 2020, and most importantly, all the Company's employees, customers, partners are absolutely safe protected against the epidemic.